Mindfulness meditation provides us with an alternative way of being. According to Jon Kabat-Zinn "Mindfulness means paying attention in a particular way: on purpose, in the present moment and non-judgementally."  Mindfulness teaches us to create self awareness and the space to open up, experience and notice the present moment. This focus on the present enables us to choose how we respond to all of our experiences, including difficult ones. By practising meditation we can actually help change the way our brain works and increase our wellbeing and quality of life.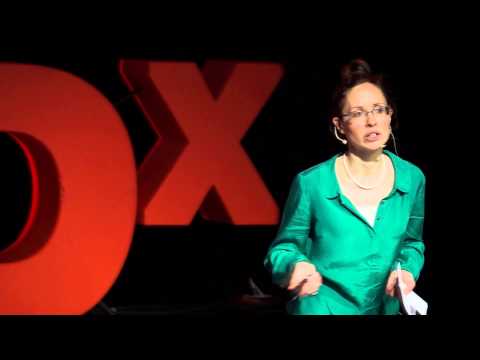 "One should become master of one's mind rather than let one's mind master him."
Nachiren Daishonin
What is mindfulness?
Mindfulness is a form of training that brings our awareness to the present moment, using the breath as a base to return to when our attention is distracted. The mind is a busy place full of thoughts, worries and rumination and mindfulness helps us to relate differently to our experiences. We could regard the mind as the sky and our thoughts and feelings as clouds. Mindfulness allows us to stand back, look at the mind and just observe the thoughts passing by. Sitting with our minds enables distressing thoughts, feelings and sensations to be observed in an open, kindly awareness. See a video of Jon Kabat Zinn describing mindfulness here.
"It's not that mindfulness is the "answer" to all life's problems. Rather it is that all life's problems can be seen more clearly through the lens of a clear mind. Just being aware of the mind that thinks it knows all the time is a major step towards learning how to see through your opinions and perceive things as they actually are."
Jon Kabat-Zinn
Benefits of mindfulness
Mindfulness meditation is known to have benefits for physical and mental well being. Many of our life stresses mean we operate on "Automatic Pilot" and miss the enjoyment of the here and now, caught up with our worries, sadnesses or regrets.
 Mindfulness classes teach a simple form of meditation which takes just a few minutes a day to gain the full benefits. The courses have been clinically proven to be effective for depression and are recommended by the UK's National Institute of Clincal Excellence – in other words, it really does work. More importantly it also works for people who are not depressed but who may be struggling to balance the constant demands of the modern world. Mindfulness focuses on promoting joy and peace rather than banishing unhappiness. It acknowledges that difficult experiences and emotions do arise, but encourages us to approach them in a far less threatening way. It's this focus which helps us to increase our happiness and confidence levels whilst also reducing anxiety, stress and irritability.

Read a recent article on The Power of Meditation and How it Affects our Brains
My background
I am a Cognitive Behavioural Therapist working in private practice in Switzerland and consulting in the UK. I have over ten years of experience in the field of mental health. I have worked in both public and voluntary sectors across various fields and have specialised in the treatment of depression, stress and anxiety.

I am also a mindfulness teacher and have taught Mindfulness Based Cognitive Therapy to groups and individuals in the UK for a number of years. I first learned of Mindfulness meditation over fifteen years ago and have been practising it ever since attending a number of retreats and workshops and enjoying its simplicity and wide reaching benefits.
What are mindfulness based approaches?
The most recognized models of mindfulness within a clinical setting are Mindfulness Based Stress Reduction (MBSR) and Mindfulness Based Cognitive Behavioral Therapy (MBCT). MBSR was developed in the 1970's and it's aim was to cultivate mindfulness in everyday life and an ability to stay present with our current experience. MBCT built on the MBSR programme and is similar in structure and content. It was developed in the 1990's as an intervention to help those who have experienced recurrent depression and to prevent further relapse. It fuses long-established meditation techniques with a modern therapeutic approach, and is particularly helpful for people who suffer with low mood, stress or anxiety .

Click here for a video by the founder of MBCT, Mark Williams.

For further information on course structure and content please click here
Mindfulness courses
Mindfulness Based Cognitive Therapy
An eight week course specifically designed to help people cultivate greater wellbeing and deal affectively with difficult states such as depression and/or stress and anxiety.
CODE:
May/MBCT/14
DATES:
From May 6th 2014
TIME:
6:30pm – 8:30pm
DURATION:
8 Tuesday Evenings
COST:
CHF 400
LOCATION:

Bahnhofplatz 9

2. Stock

Raum 211

8400 Winterthur

TEACHERS:
Bella Glover
BOOKING:

bella -dot- glover -at- beingwell -dot- ch
Course size: The course is limited to 10 places.
Course materials: A course manual is included in the price. CD's for the course can be purchased on the day of the course or through iTunes.
Course aims:
The programme has been formulated to teach you simple but practical skills which, when applied, can bring significant benefits to your daily life and prevent relapses into negative emotional spirals.
Over eight weeks, we will work together to change patterns of mind that are unhelpful, and thus enable a greater sense of ease and calm into our lives.
Who is it for?
Anyone seeking to learn how to work (more) skillfully with depression, stress or anxiety.
Anyone interested in learning or developing mindfulness-based practices.
For further details on the course outline please click here
For more information on MBCT:
1 : 1 mindfulness sessions
One to one individual mindfulness classes and sessions give you the opportunity to learn specific mindfulness skills. These skills can help you to work with difficult emotions and thinking patterns and help you to regain a sense of calm and clarity in your life. With mindfulness based approaches we are not trying to get rid of the difficulties but approaching them differently and learning to accept and work with them in a healthier way.
Problems that can be addressed include: stress and burnout, sleeping difficulties, depression, anxiety and worry, chronic pain and illness and low self esteem.
Please email me here for further details of one to one mindfulness training options.
"I felt the workshop was a really good balance. I loved the first task which was an excellent introduction and really pinpointed the concept for me. I would recommend this workshop to others as it was a great introduction and a terrific learning experience."