Beingwell workshops and courses provide an invaluable opportunity to learn some simple but highly effective techniques. Aimed at teaching participants how to take control and increase awareness of their mental states mindfulness helps to achieve greater focus, concentration, positivity and overall well being. Mindfulness Meditation quiets mental chatter and lays the foundation for better decision-making and communication. Beingwell also provides the opportunity to make the workplace a more nourishing environment with on-site meditation classes for staff. Don't just do something — sit there.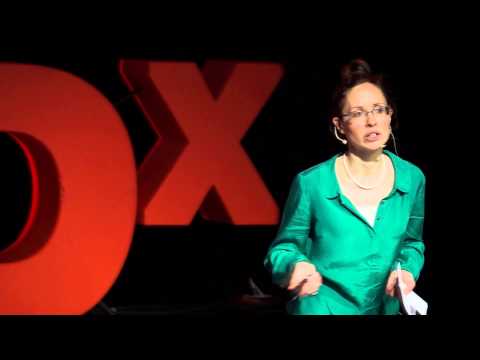 "Mindfulness bring with it greater emotional intelligence, increased productivity, less stress and enhanced creativity, all crucial in business growth and leadership. Now, the business world is openly embracing mindfulness, seen as the latest innovation in human potential which can help you get ahead"
Neil Seligman, Director, The Conscious Professional.
More ...
In today's world, when the mind is our means of production – how do we nurture it and maintain it so that it can continue to work at an optimal level?
The work environment is becoming more competitive creating stress for customers, managers and employees. Communication between managers and employees can become fragmented, leading to to decreased productivity. How do we reduce fragmentation and increase our ability to focus whilst looking after both ourselves and our colleagues?
Demands from working life, personal life and career can result in feeling constantly pulled in different directions. How can we manage to get the right balance and stay on one path?
"Our ability to know our minds as well as to sense the inner world of others may be the singular human talent, the key to nurturing healthy minds and hearts. Self awareness and empathy are, along with self mastery and social skills domains of human ability essential for success in life. Excellence in these capacities helps people flourish in relationships, family life, and marriage, as well as in work and leadership." Daniel Goleman
About beingwell workshops and courses
Beingwell workshops and courses draw on the fields of Cognitive Behavioural Therapy, Neuroscience, Emotional Intelligence, and the work of Dr Jon Kabat Zinn and other mindfulness pioneers. Research in this area of study suggests mindfulness offers benefits to our health and wellbeing by shifting the nature of our relationship to experience. Beingwell workshops provide training in mindfulness in the form of practical and simple exercises to help us cultivate the recognition of emotions as they arise, and the felt experience of these emotions and moods. Finally we learn to identify the thoughts and body sensations that accompany emotions and moods. Scientific studies highlight the mindful approach develops an openhearted stance towards life, strengthening our emotional balance, resilience and interpersonal effectiveness.  Skills we can use in our work environments and beyond.
These workshops provide a repertoire of exercises always accessible to the student and to be used in everyday life. They are designed to
- reduce stress
- build resilience
- heighten self awareness
- increase confidence
- build fulfilling relationships
- develop compassion for self and others
Workshop/course/class summaries
Workshops
At workshop events your colleagues and staff will learn everything needed to start their meditation practice. They will leave with the confidence that they know exactly what they can do for themselves to improve their sense of wellbeing. They will become familiar with specific meditation and mindfulness techniques and learn a simple practice that can easily be incorporated into their life.  Some clinical research helps to ground the practical elements with a scientific underpinning. Theory on emotional intelligence provides a foundation to understand the importance of creating a positive inner and outer environment to be successful at work.
Seminars
Having worked and taught mindfulness techniques to a variety of clients in the NHS struggling with stress and burnout, Bella is experienced in communicating the value of meditation in the workplace. This engaging seminar on the importance of mind-body balance in the workplace includes both theoretical information and practical mindfulness techniques.
On site meditation classes
Don't just do something — sit there. Bella offers on site meditation classes which can be a perfect antidote to the overstretched and overburdened worker. A chance to learn a technique that is scientifically proven to help reduce stress, enhance intuition, improve concentration and approach problems in a different way. So take a break from your desk and allow your mind to shift from mind full to mindful.
The science
The science
Research shows us that brain activity starts to change within just a few days of learning to meditate. The impact? A decrease in stress and increase in positive mood. See this wonderful diagram by Ashley Turner.
Mindfulness is scientifically proven to be effective in
reducing stress
improving concentration
increasing creativity
boosting self confidence
cultivating energy
For more information on Mind-Body Medicine, neuroscience and psychological health benefits of meditation click here

For more information on physical health benefits of meditation click here

Articles on mindfulness in the workplace
 Some of the world's leading companies including Google, Barclays, Deutsche Bank, Apple Inc, Yahoo and KPMG have invested in mindfulness training for their employees. Why? because it is a effective and cost-effective way to improve performance and resilience
Google brought mindfulness into their company to boost wellbeing and self awareness by creating a course for employees to increase staff ability to focus and be productive. This article here explores the effectiveness of being taught mindfulness skills at work.
Article on mindful leadership.
How to bring mindfulness into your company's culture.
Pricing and modes of delivery
For pricing, modes of delivery and length of workshops and a more detailed discussion regarding content and your specific teams needs please get in touch.
"I learnt that there are multiple benefits to mindfulness, some of which I felt during and after the session (I felt calmer and less stressed - even though I hadn't really noticed being either of those things before experiencing the contrast while in the room, and afterwards.)

Recommend? Yes, definitely. The morning proved to be an excellent introduction to the ways in which we can all relax and focus more, and enjoy all the other benefits of mindfulness."